Metallic Accent Kitchen at Jumeirah Golf Estate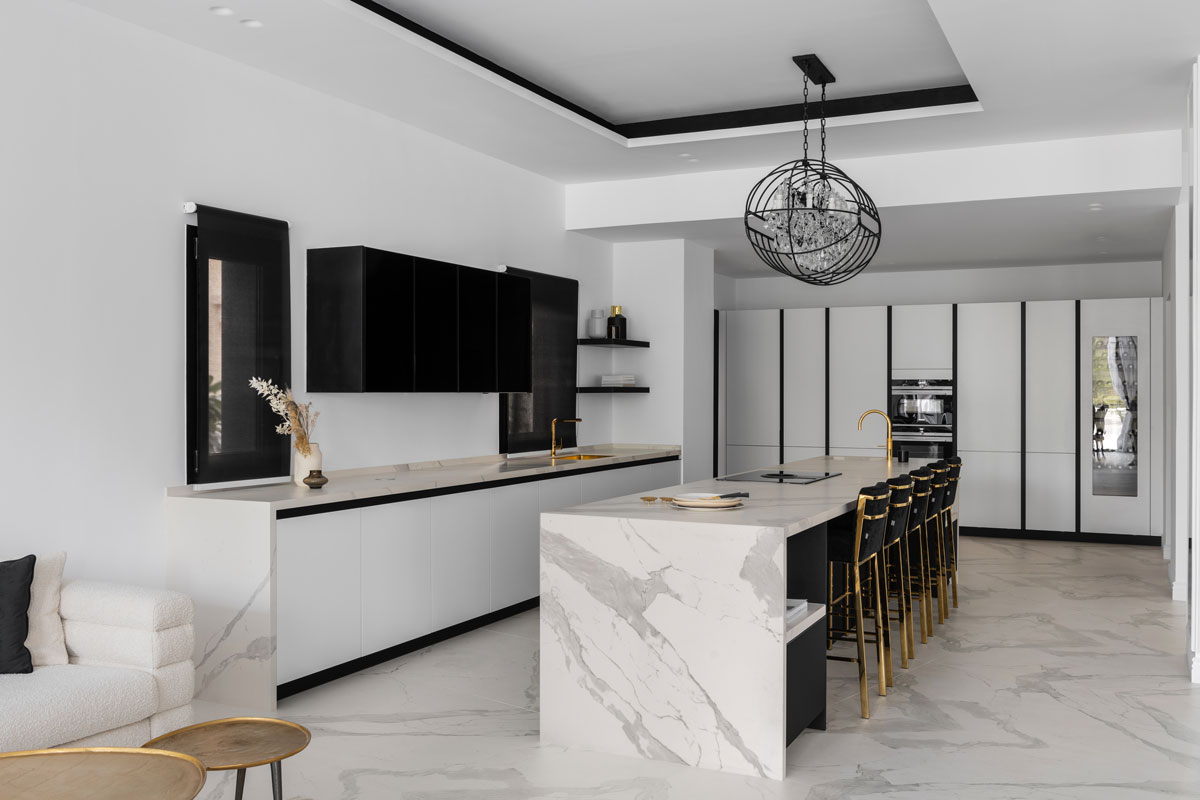 Siematic's latest bespoke kitchen concept crafted in the UAE features a combination of premium colours with metallic golden accents. It is meticulously planned to offer a spacious layout whilst keeping the look classic. The stark contrast between the black and white exterior finish, with luxury gold-coloured fittings creates an ornate style statement. Adding to the uniqueness, this kitchen concept boasts a distinct geometric-shaped wall hanging made with detailed glass work and metallic exterior.
The overall design represents highest quality German craftsmanship depicted in the marble countertop detailing, wider cabinetry space and fitted appliances.
REQUEST
a call back
If you have any queries, please get in touch with our team. We will get back shortly