Exquisite Sterling Grey Kitchen, Dubai Hills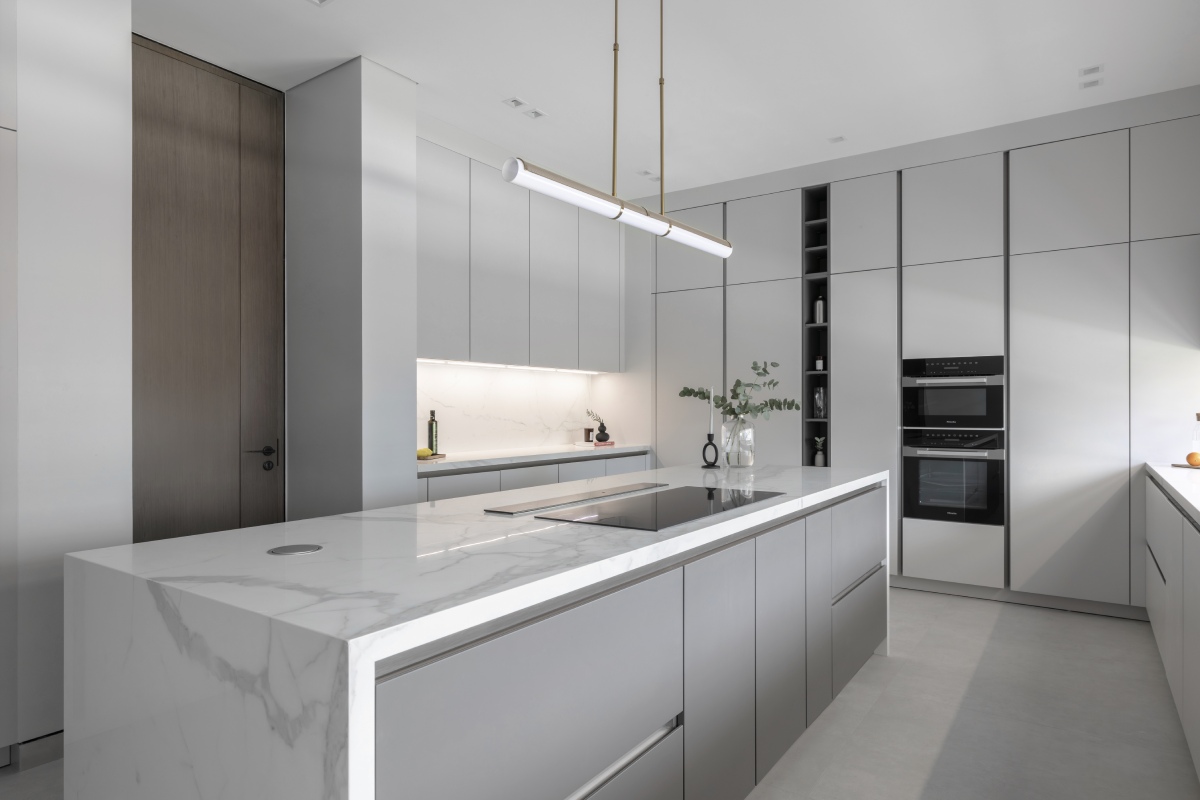 Bring luxury and convenience to your kitchen with SieMatic. This stunning sterling grey with graphite grey SLX kitchen is equipped with Miele appliances that offer unparalleled performance and functionality. The island cooktop features a pop-up extractor from Miele, ensuring a clean and fresh cooking space. Electronic opening wall cabinets and a tall cabinet with carousels maximize every inch of space in your kitchen.
The black Quooker tap with soap dispenser adds an elegant touch, while the pop-up socket provides easy access to power. This SieMatic kitchen is the perfect blend of style and practicality. Experience the ultimate in kitchen design with Miele Appliance.
REQUEST
a call back
If you have any queries, please get in touch with our team. We will get back shortly