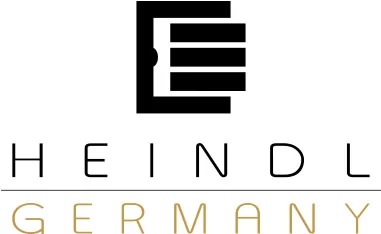 Over the past 50 years, Heindl, has customized exclusive luxury safes for the individual needs of the ultimate collector, ensuring crafted elegance, discretion, and utmost safety to the finest detail.
PRODUCT
range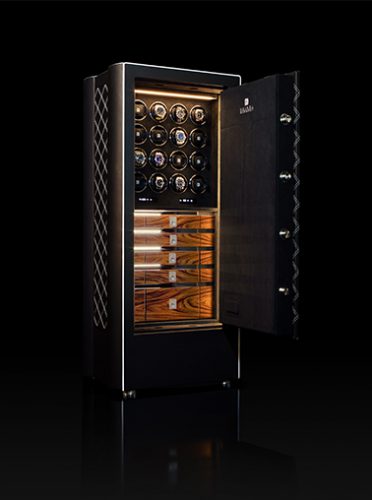 LUXURY
safes
Manufactured with the finest materials to keep your valuables safe on the inside while installing high-security vault technology on the outside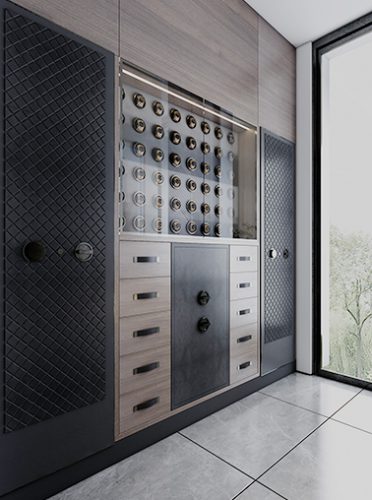 VAULT
rooms
We collaborate with design professionals to seamlessly incorporate your high acquired taste in one of a kind custom made vault rooms.
Download brochure
SAFETY
solutions
Everything in your home should meet your design with equal beauty. Our German & Swiss made luxury safes and custom made vault rooms are crafted to safeguard your treasured possessions. Explore our safe solutions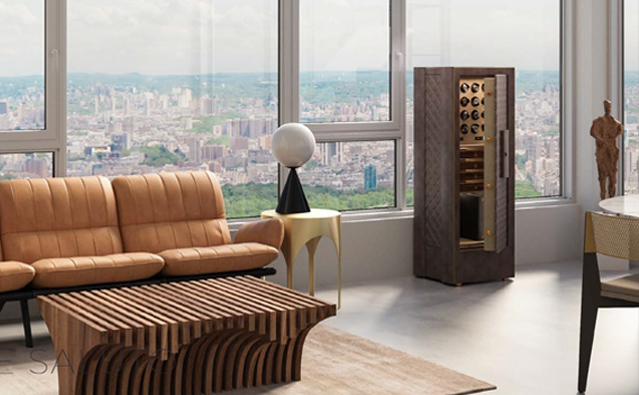 COMPLIMENTARY
design consultation
We collaborate with architects, interior designers, and the end clients to create a distinguished setting for these valuables, from basic planning through the design concept to complete execution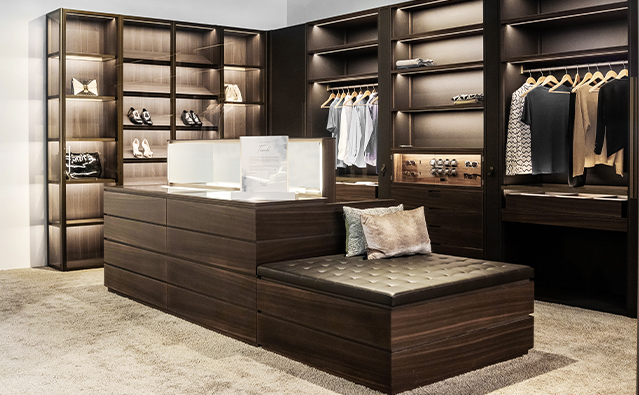 VISIT OUR
experience centre
Discover an exclusive experience at our AGL showroom, located in the heart of Dubai on Sheikh Zayed Road. You can find us at the Eiffel 1 Building, Ground floor, Umm Al Sheif street. Treat yourself to a cup of coffee or a refreshing beverage as you explore exclusive German furnishing excellence. Alternatively, take a virtual tour of our showroom and immerse yourself in the opulence from the comfort of your home.
WHY HEINDL
German safes
Over the past 50 years, we have been passionate about serving collectors to protect what they value most.
DESIGN
inspirations
Explore a wide range of resourceful design inspirations on creative and discreet safe solutions to inspire the ultimate collector within you
Read more
REQUEST
a call back
If you have any queries, please get in touch with our team. We will get back shortly
GERMAN CERTIFIED
safes
Heindl's safety solutions are trusted by reputed international brands and certified by recognized global institutions such as Euronorm and ISO among others for quality craftsmanship. These handcrafted luxury safes and vault rooms produced with the finest materials, offer protection against fire damage and use patented light weight filling compared to standard safes.
SAFES
brochure
Heindl has designed exclusive safes & vault rooms for ultimate collectors around the globe. Download our brochure and get to know more about our world-class products & solutions in detail.
Download brochure