Silestone Quartz Kitchen at Dubai Marina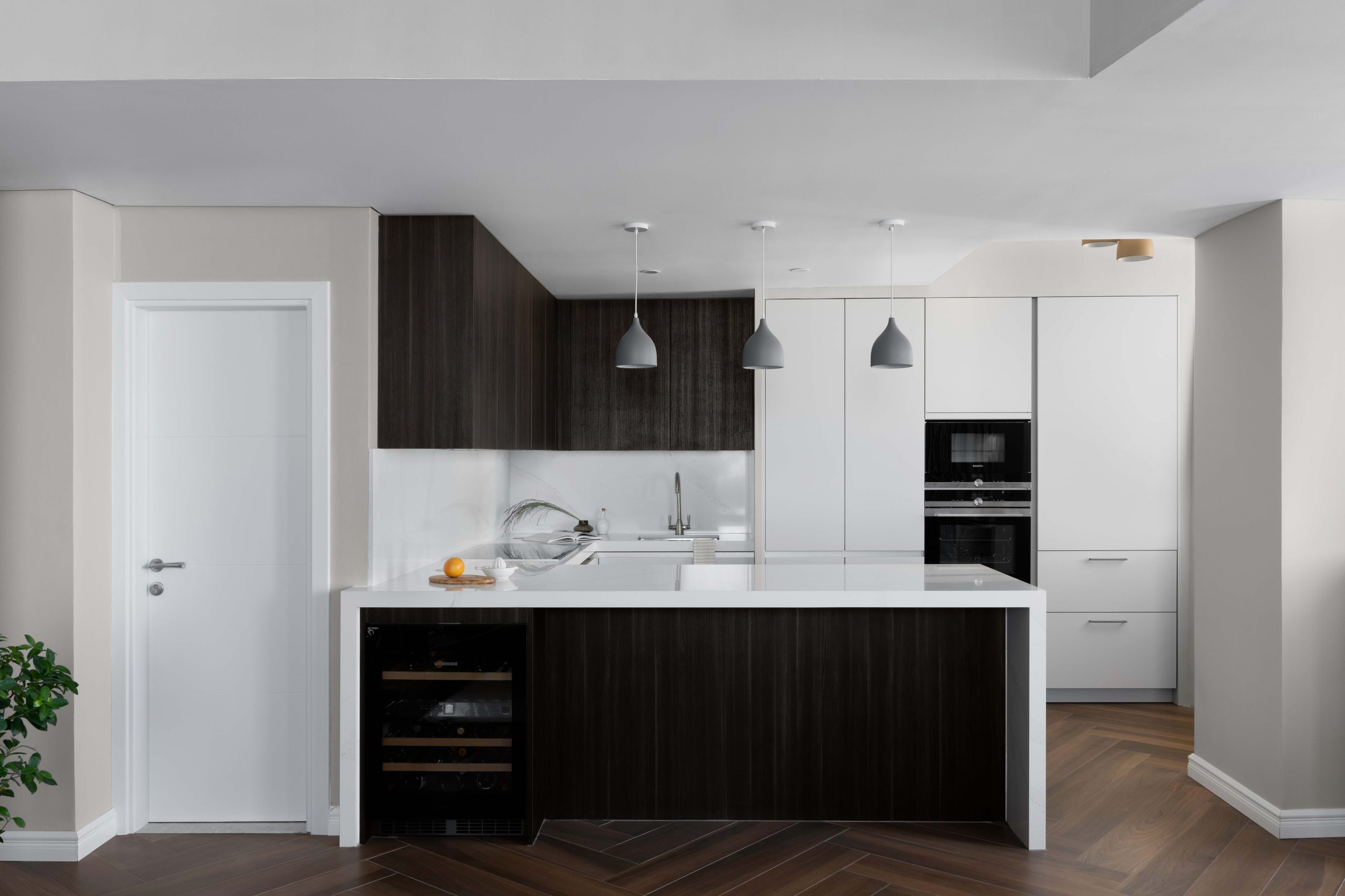 SieMatic's luxury kitchen design team delivered their latest and exclusive bespoke concept Apartment kitchen to a key client in Dubai Marina. Custom-built with a nature-inspired theme, its dark earthy wooden material and texture seamlessly blend with the pure white silestone quartz finishes to create a symbiotic coordination of colours. Thoughtfully assembled with high-end fixtures and vanities, this modern kitchen layout finely balances function and style.
The kitchen design also places emphasis on spatial aspects which reflect in the wide cabinets and drawers provided for storage of essentials. Intelligent placement of lighting fixtures have been carefully considered to offer a perfectly functional space.
REQUEST
a call back
If you have any queries, please get in touch with our team. We will get back shortly