Graceful Lotus White Kitchen, Meadows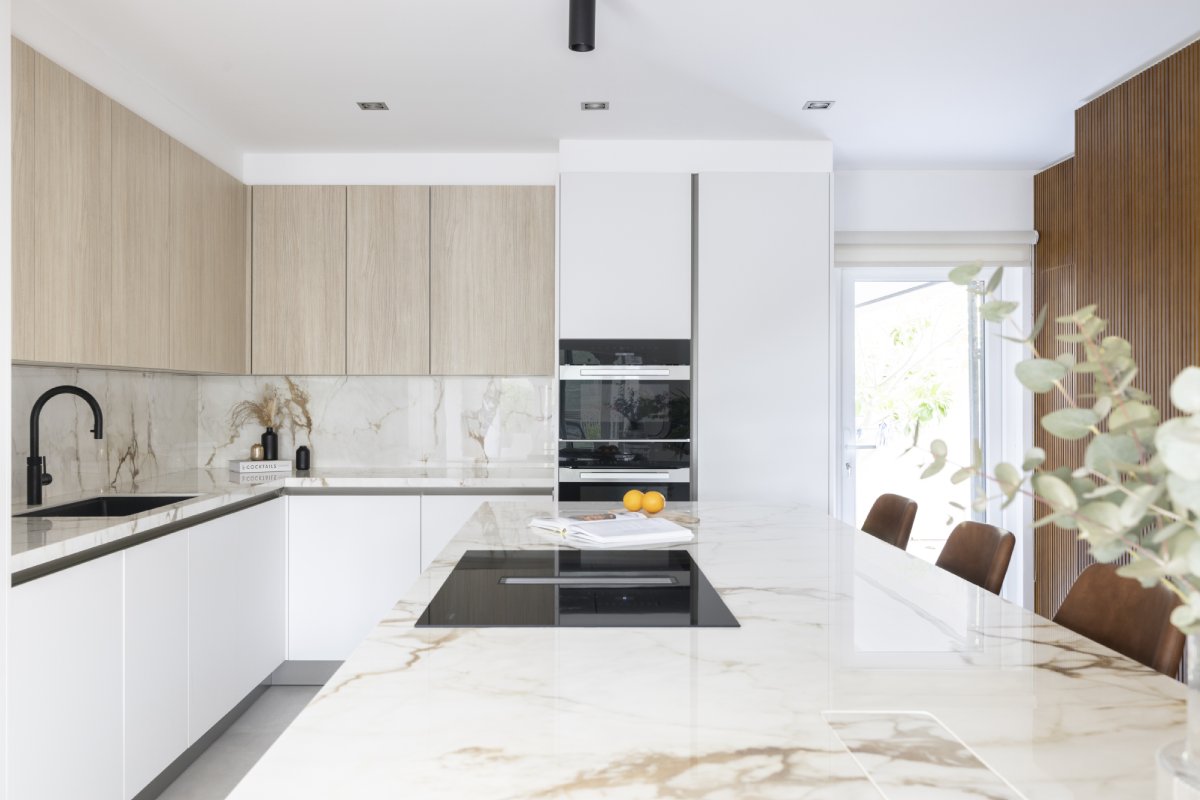 SieMatic's UAE team renders exquisite bespoke design for a statement kitchen project in Meadows, Dubai. The concept is perfected with sleek and modern SLX Lotus White and Beach Oak Laminate. The centerpiece kitchen island is crafted with Sapienstone Calacatta Macchia Vecchia, one of the most highly sought-after marble.
Premium appliances by Miele are installed to enhance the cooking experience whilst Quooker smart faucet feature is fitted for seamlessly delivering hot and cold water with ease. The Lotus White and Beach Oak Laminate provides the perfect balance between style and functionality. The natural wood-inspired texture of the Beach Oak perfectly complements the Lotus White, creating a beautiful contrast.
REQUEST
a call back
If you have any queries, please get in touch with our team. We will get back shortly