Majestically Luxe Kitchen, Mirdiff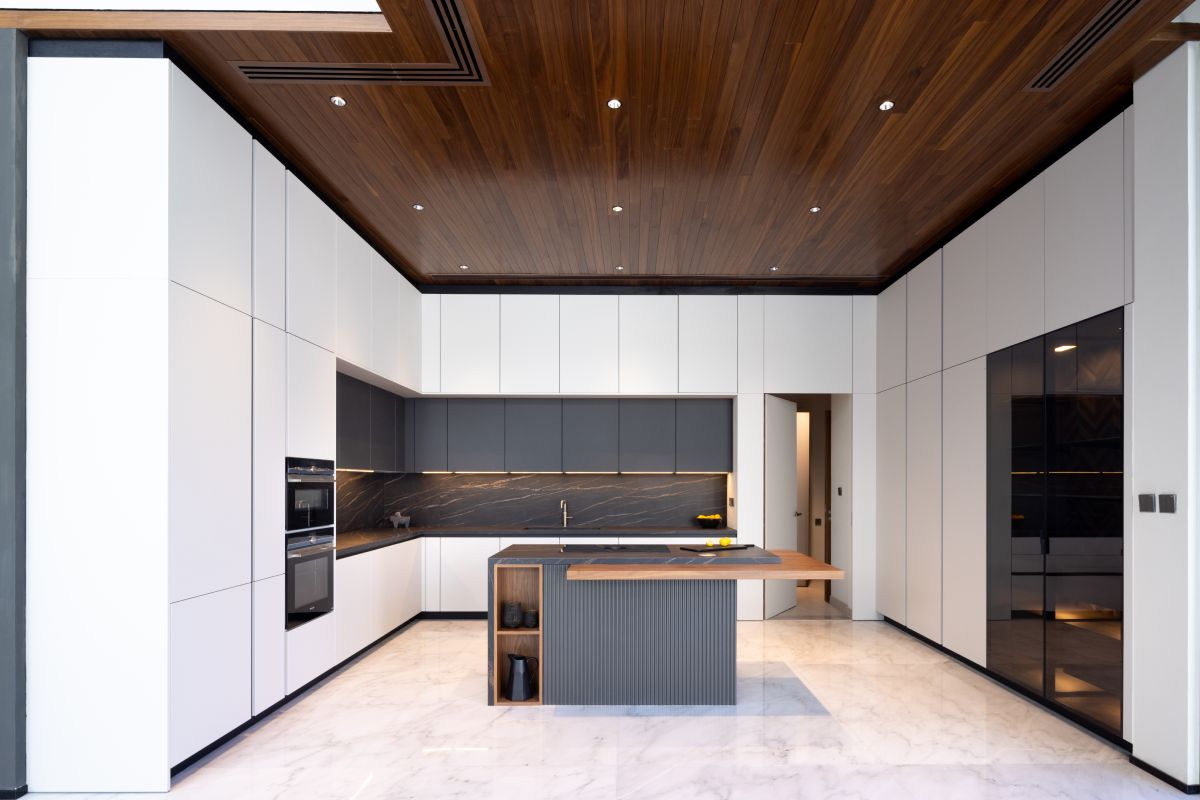 Introducing the stunning S2 Graphite Grey & Sterling Grey SMARTLACQUE kitchen, a masterpiece of modern design and functionality. It features a statement Laminam Noir Desir worktop radiating the essence of pure sophistication. This bespoke kitchen is perfected with Siemens appliances and a sleek stainless steel Quooker tap, making it the epitome of luxury.
It features black recess channels and a matching black plinth, adding a touch of elegance to the kitchen space and layout. The strip LED lights under the wall cabinets and pull-out pantry unit provide ample lighting, making it easily accessible and highly functional. With the discreet pop up socket, freestanding kitchen appliances can be powered seamlessly. The SMARTLACQUE finish ensures that your kitchen remains pristine for years to come.
REQUEST
a call back
If you have any queries, please get in touch with our team. We will get back shortly