Minimalistic Kitchen at District One, Dubai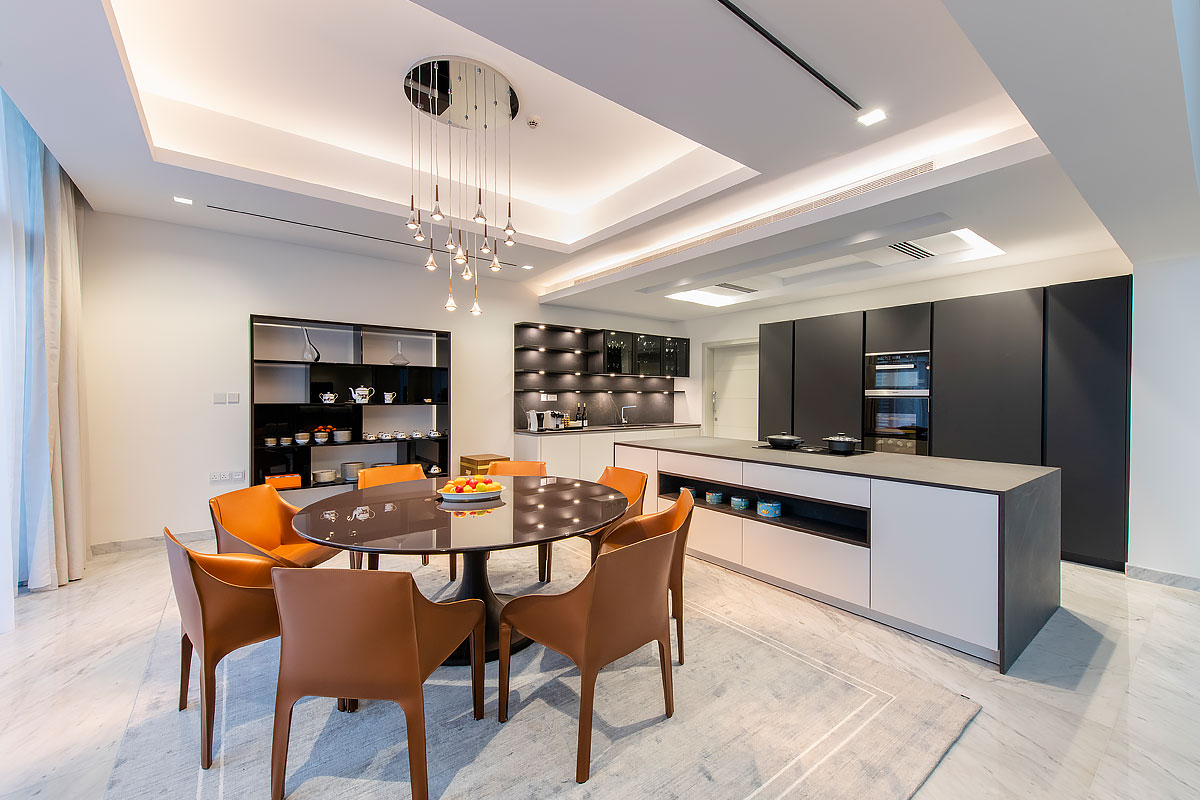 SieMatic's design team crafts a mesmerizing minimalistic kitchen for a project in District One, Dubai. The centerpiece kitchen counter features a veined marble worktop with an inbuilt induction hob. High-end appliances and equipment are installed in a multifunctional unit for all cooking requirements.
The minimalist design approach reflects in the lean, wall-mounted cabinetry system executed in polished wood paired with glass shutters. The kitchen also features a spacious dining area with an ensemble of leather-stitched dining chairs and a glass top dining table. Ambient lighting is provided by an aesthetic chandelier. Black and white marble flooring perfectly blends with the overall kitchen layout and furnishing.
REQUEST
a call back
If you have any queries, please get in touch with our team. We will get back shortly