Dubai Hills – Walk-In Closets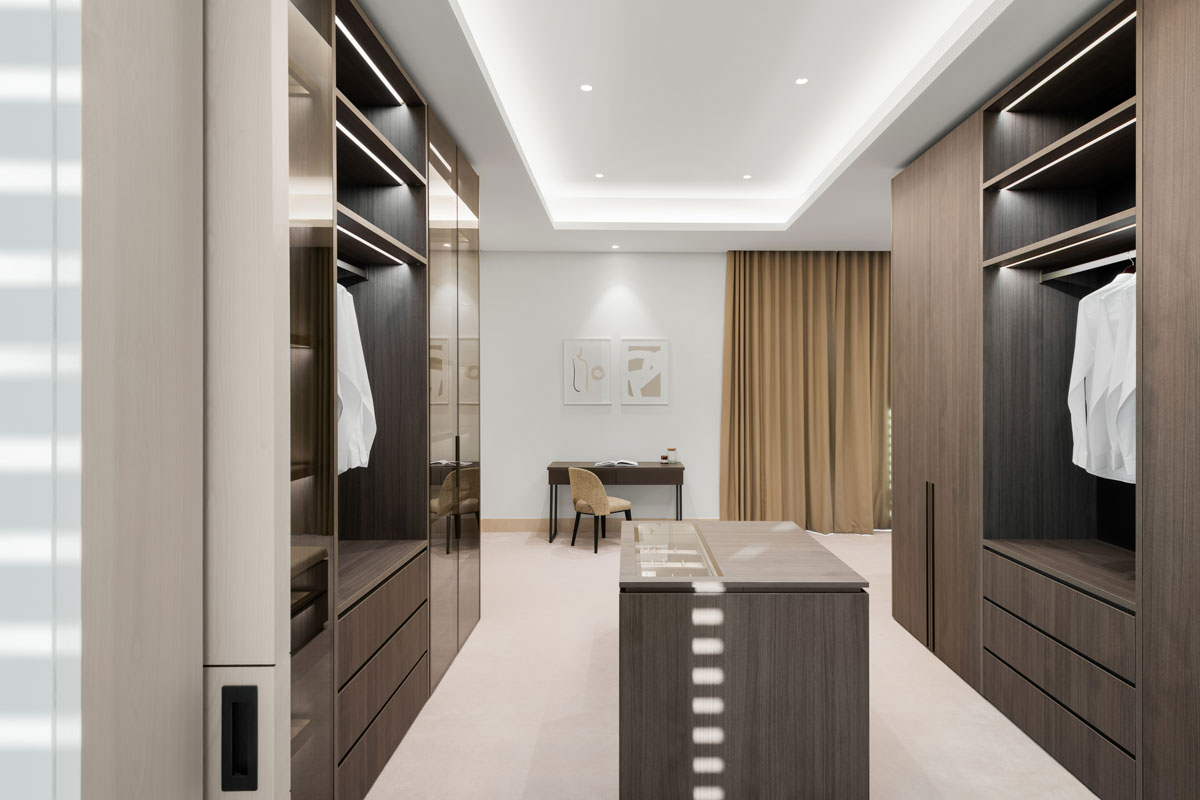 Schmalenbach's latest walk-in closet project within a residence in Dubai Hills has a soho urban look and feel. Made using robust wooden material and mirror-fitted doors; the pairing of dark brown and sand hues on the exterior perfectly blends with pure white wall finishing.
The wardrobe cabinets and drawer spaces offer wide storage area, whilst the centerpiece closet island provides room to store ornate jewellery and accessories. Lighting fixtures have been intelligently integrated to offer a well-lit space throughout the walk-in closet. This project is yet another showpiece of Schmalenbach's detailed German craftsmanship in bespoke walk-in closet design.
REQUEST
a call back
If you have any queries, please get in touch with our team. We will get back shortly