District, Dubai, Walk-In Wardrobe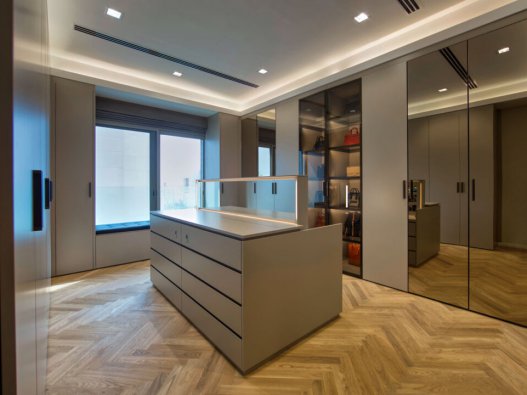 Schmalenbach's bespoke design team crafted a distinct and elegant yet functional wardrobe space for a key client in Mohammed Bin Rashid City District One. The project features a centerpiece storage cabinet with built in lights that amplifies the premium luxurious exterior finish.
The design combines laminate sand grey velvet, mirror and glass doors and aluminum gold bronze rail that create a perfect balance of sophistication and minimalism. Mirrored doors are selectively fitted keeping in mind contemporary trends in luxury wardrobe designs. The sleek detailed finishes underline distinctive German wardrobe design craftsmanship.
REQUEST
a call back
If you have any queries, please get in touch with our team. We will get back shortly