TV Unit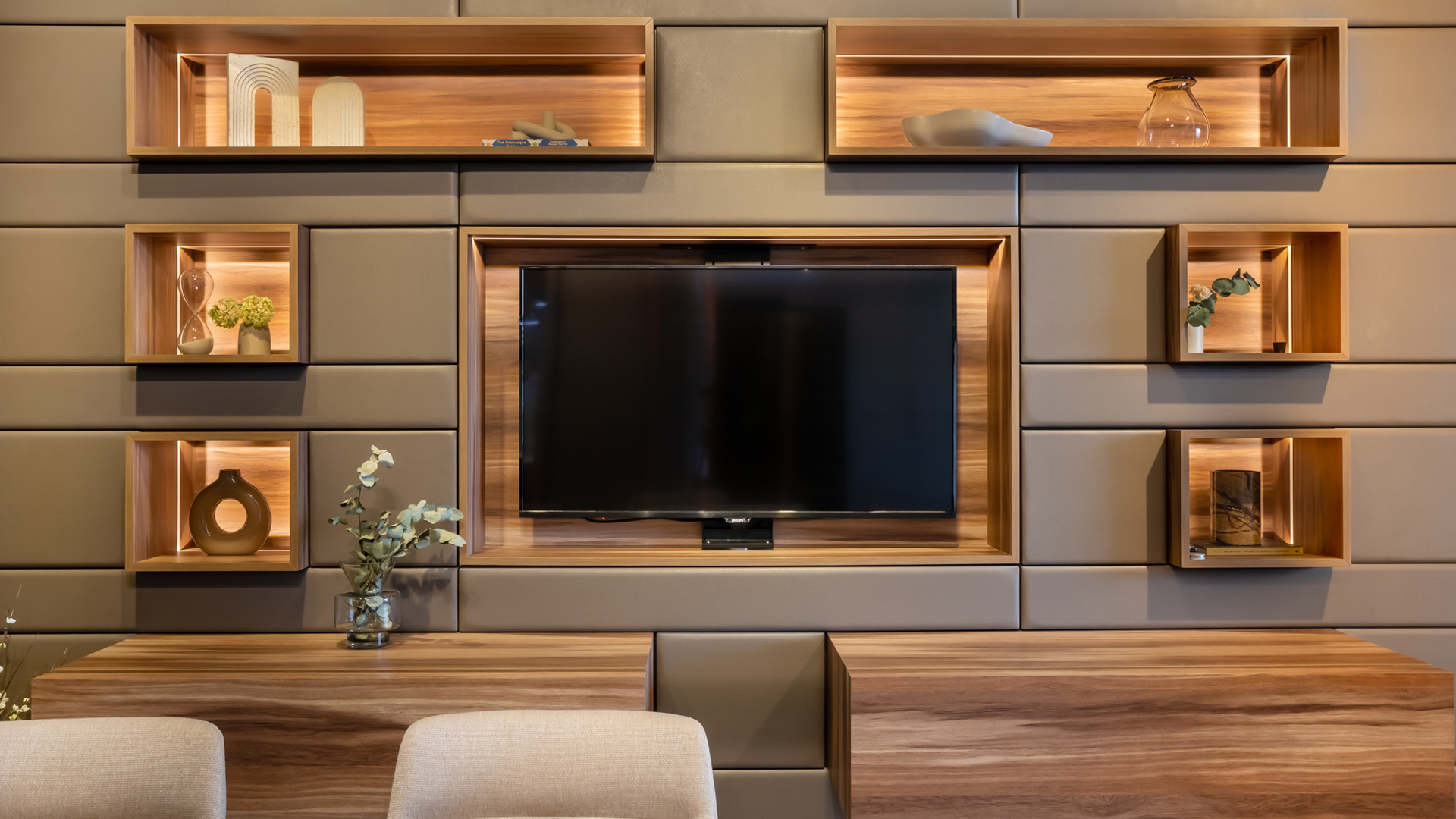 We design entertainment centres where families gather and create wonderful memories all year round. With some of our favourite creative solutions, you'll be ditching that media console for good. From clever panel designs to custom cabinet doors, and high-tech mechanisms, our entertainment centres from Schmalenbach are tailor made for your space and needs.
With AGL, you can also transform your entertainment centre by concealing your TV without any hassles. The TV panel can be lowered to conceal the set, keeping it hidden within the wall unit. You can create a new look without altering the design or utilise the space in a more traditional way, by showcasing a beautiful painting.
The added feature of subtle lighting on the shelves that can illuminate your precious treasures creates a warm and inviting ambience.
Whether your TV is situated in the living room or the bedroom, Al Gurg Living provides bespoke solutions for your space, be it a high-end villa, townhouse or penthouse. Schmalenbach furniture lets you create a homely atmosphere with sideboards and entertainment centres suited to your needs.
Discreet storage
Our entertainment centres also have cabinets that are thoughtfully designed to provide discreet storage space to accommodate your viewing gadgets or music essentials. You'll have everything you need as soon as the need arises.
From the design to the finishes, your home can be centred on what matters most to you, be it a relaxed evening of good conversation or pleasurable viewing of a favourite series or movie with our showpiece entertainment centres.
Al Gurg Living is renowned for bespoke cabinetry and custom made furniture. Our signature solutions are tailored to suit your tastes and requirements.