Modernistic kitchen at Jumeirah Park, Dubai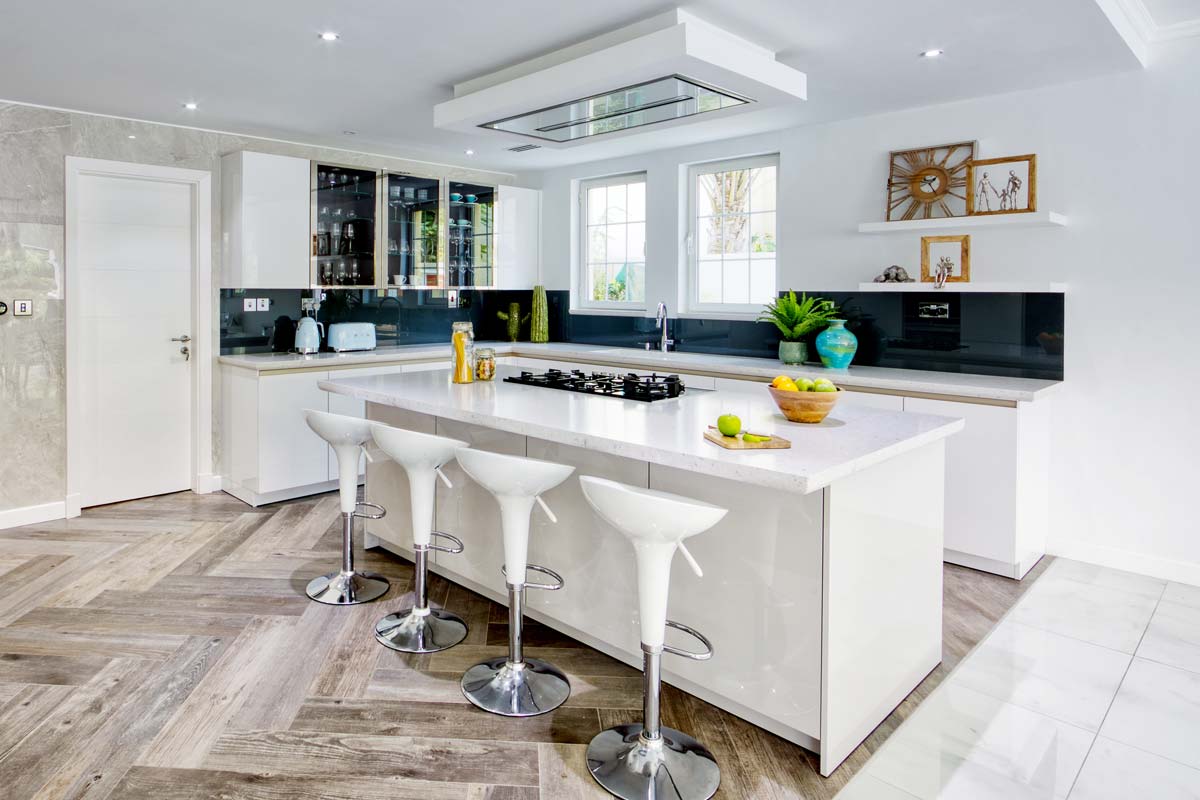 Presenting SieMatic's high-end luxury kitchen project at Jumeirah Park, Dubai, featuring a spacious open plan layout, matt-finish shutters along with avant-garde fittings and appliances. The kitchen offers a warm ambience with its contemporary and sleek design. A combination of pure white exterior finishing and bronze detailing adds a unique refined touch.
The centerpiece counter is paired with a stylish set of counter stools to relax with abundant lighting fixtures to function with ease. Cabinet shutters are fitted with glass and wall-mounted open shelves offer more space to accommodate kitchen accessories. The matt exquisite wooden flooring adds elegance to the overall kitchen setting.
REQUEST
a call back
If you have any queries, please get in touch with our team. We will get back shortly