Bespoke Modular kitchen at Acacia Villas, Dubai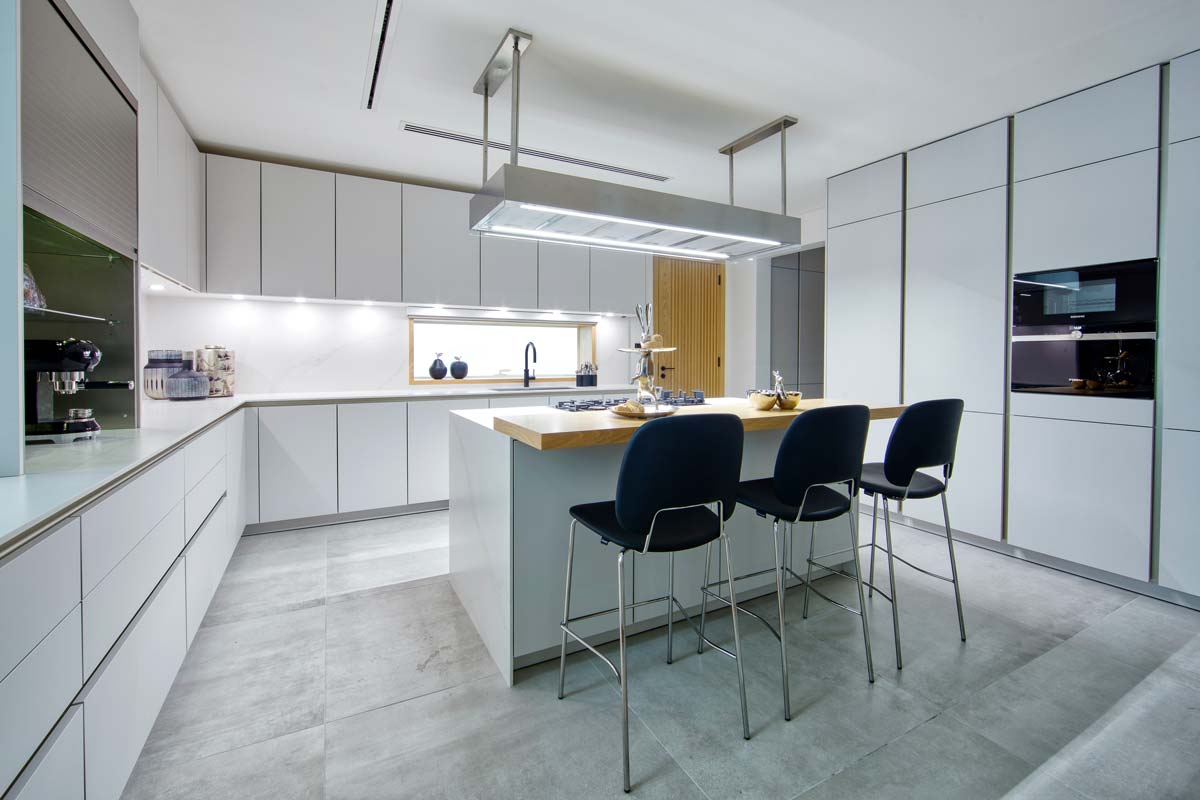 One of SieMatic's latest projects spotlights the exceptional German craftsmanship within a Dubai kitchen. The bespoke elements include pure white laminate paired with bronze trails and ambient lighting fixtures that stand out. The centerpiece table and counter stools offer a functional and relaxing space for meal preparation and intimate dining experiences.
Modern built-in cooking appliances add to the convenience factor of this lifestyle kitchen. The kitchen cabinets and drawers are enhanced using the patented pull out system. Selectively chosen ceramic flooring interfaces well with the sophisticated kitchen ambience.
REQUEST
a call back
If you have any queries, please get in touch with our team. We will get back shortly