Walk in wardrobe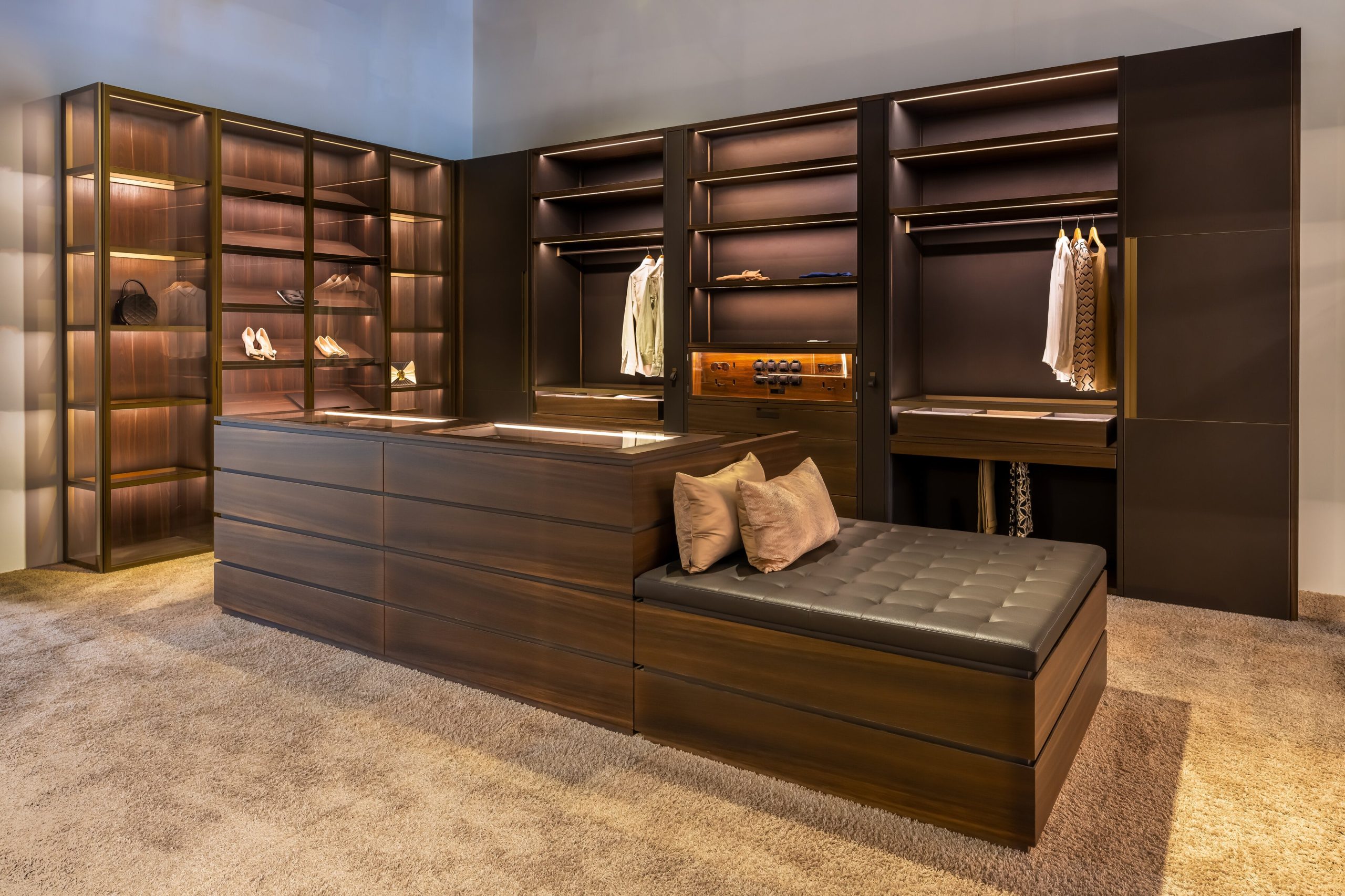 Discover the epitome of sophistication and functionality with our Luxury German wardrobe, a stunning masterpiece that elevates your bedroom to new heights of elegance. Meticulously crafted with eco-leather and veneer, this exclusive cabinetry features a chic closet island – an alluring centerpiece designed to showcase your impeccable taste in fashion.
Step into your dream sanctuary, where every detail is tailored for your convenience. The pop-up mirror is cleverly concealed within the island, waiting to reveal itself when you need to check your reflection. Say goodbye to cluttered laundry with the integrated laundry basket, discreetly tucked into the cabinets for a seamless look. Your prized footwear collection has never looked better, thanks to the pull-out boots and shoe storage, ensuring easy access and organization. The clever pull-down clothing rail allows for effortless retrieval of your favorite outfits, making dressing up a breeze.
Illuminate your most treasured possessions with the glass tall units, featuring integrated LED lights that cast a warm, inviting glow on your shoes and handbags. The all-acrylic inserts in the drawers provide an organized home for your makeup and accessories, while the velvet jewelry inserts in the wardrobe island keep your precious gems safe and secure.
The crowning touch of this luxury German wardrobe is the exquisite glass top, allowing you to admire your jewelry collection without even opening the drawers. This thoughtful design ensures that you can easily find the perfect piece to complement your outfit, every time.
Experience the unparalleled beauty and exclusivity of this exceptional cabinetry, and transform your bedroom into a haven of luxury and comfort. The luxury German wardrobe is a captivating blend of style, innovation, and convenience.
Product Gallery